A Legacy of Love
What began as a simple dream in 1977 has grown to give families up close access to more than 50 different species from around the globe. The mission of Hemker Park & Zoo is to highlight and enhance animals' species and encourage environmental conservation through integrated partnerships and practical approaches to wildlife management. We work hard to share the wonder and importance of conservation, as well as the critical importance of the role of animals within our ecosystem. Guests can expect to learn from their visit about our world while enjoying the over 200 animals that call Hemker Park & Zoo home.
Founded by Mark & Joan Hemker, the zoo has become a labor of love to honor Mark's legacy since his passing in 2006. Now operated by Joan and their children and their children's families. Hemker Park & Zoo is proud to be female owned, and our team invites you here for a memorable experience that's built for being present, and making new memories. Our zoo continues to grow each year and new additions occur throughout the breathtaking Minnesota seasons.
Meet the Animals
We won't give them all away, but here are just a few of the fantastic animals we care for at Hemker Park & Zoo—including our beloved Tio, the only Rhino in the state of Minnesota!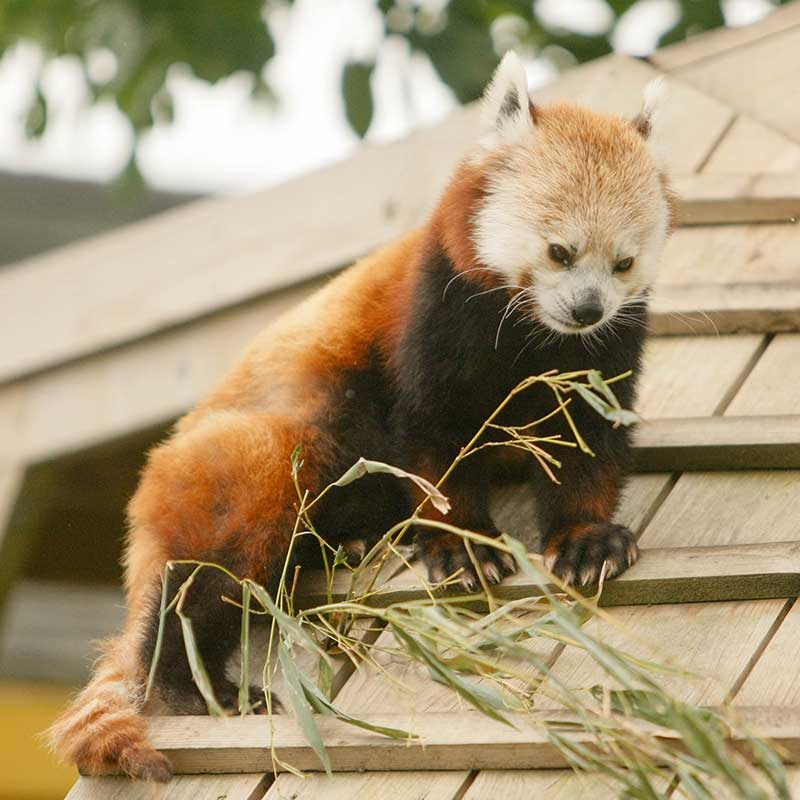 Red Panda
STATUS IN THE WILD
Endangered
DIET
Herbivores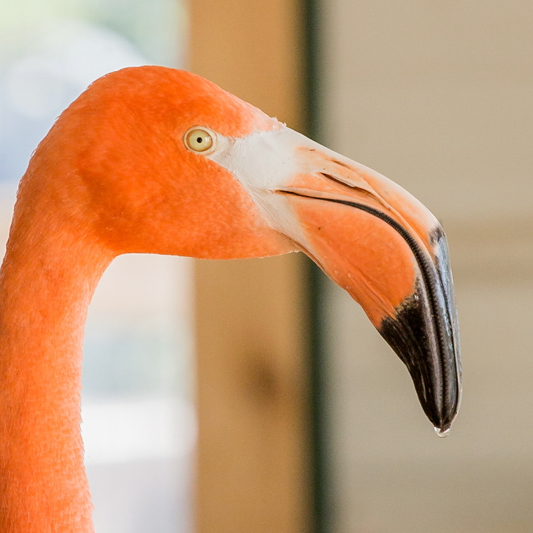 Flamingo
STATUS IN THE WILD
Endangered
DIET
Omnivores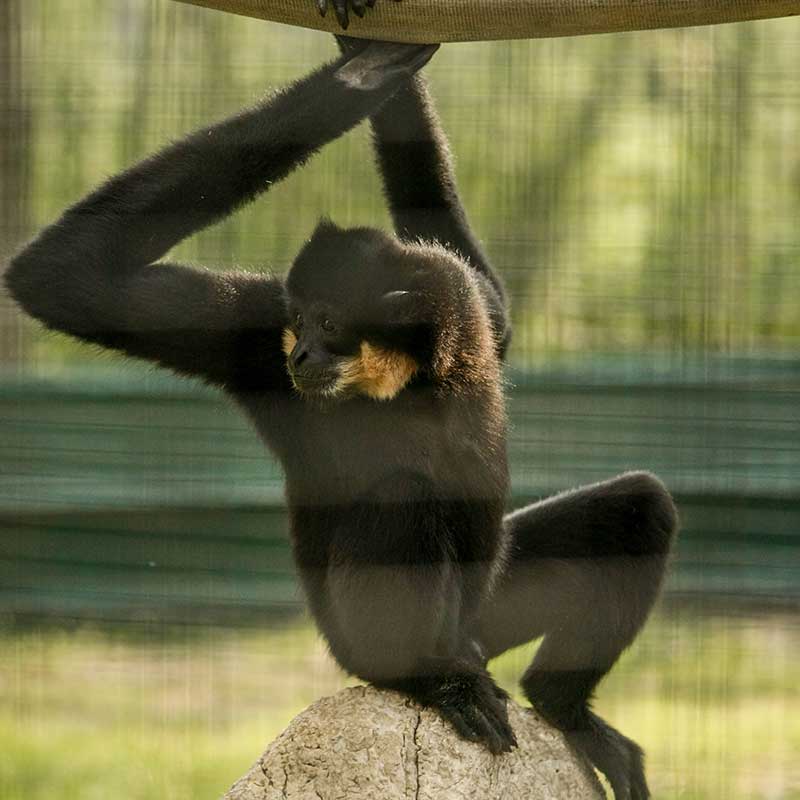 Buff-Cheeked Gibbon
STATUS IN THE WILD
Declining Populations
DIET
Omnivores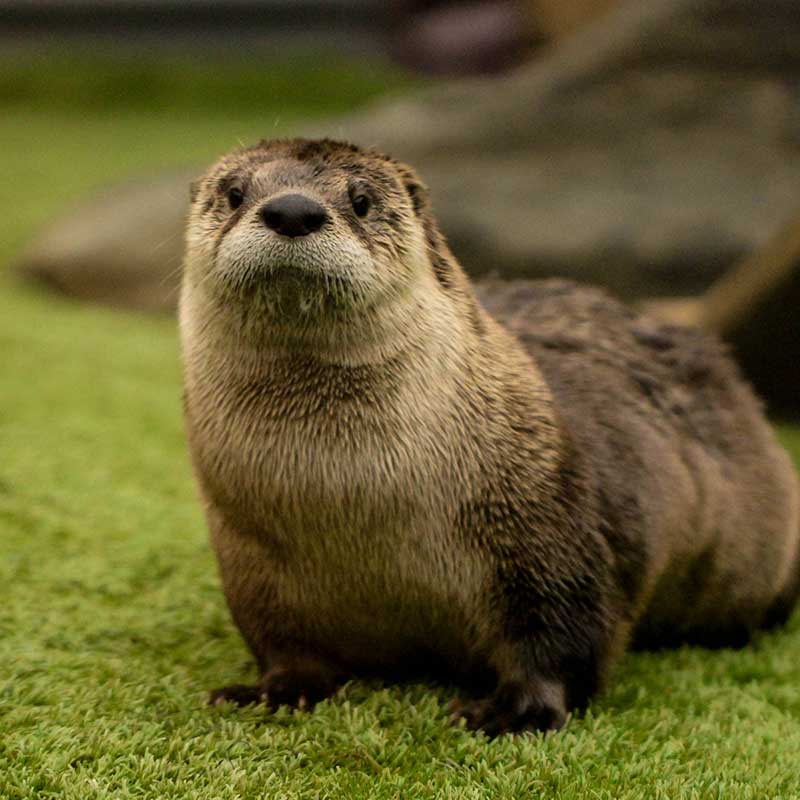 Otters
STATUS IN THE WILD
Endangered
DIET
Carnivores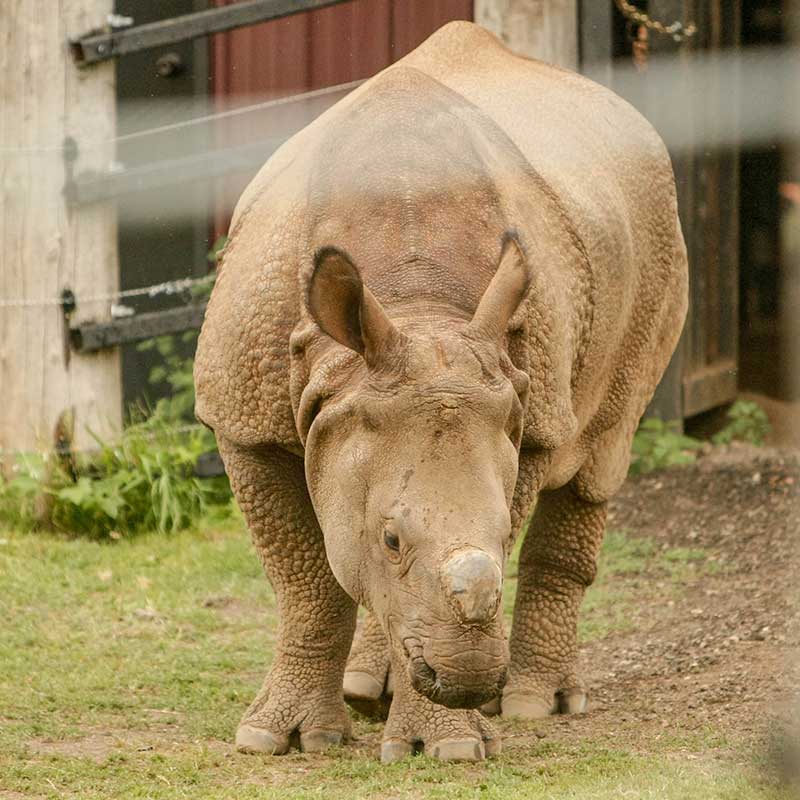 Rhino
STATUS IN THE WILD
Endangered
DIET
Herbivores
Bighorn sheep
STATUS IN THE WILD
Endangered
DIET
Herbivores
FAQs
We accept Visa, MasterCard, Discover and American Express at most of our locations. We do not accept personal checks.
*Customer Notice: A 4% fee will be added to all credit card and debit card sales.
Guests are welcome to bring food and beverages to the Zoo with them. Alcohol is prohibited. We do have a food shack and several vending machines throughout the zoo.
Service animals are welcome, but pets are not permitted in the Zoo. We do not offer a kennel service and we do not recommend leaving animals in your car while you visit.
During inclement weather (rain, snow, cold weather) some of the warmer climate animals may not be out for viewing. Animal safety and well-being is one of our main priorities.
During the beginning of May, Late September and October some of the warmer climate animals may not be out for viewing when it is cold and/or raining.
The following items are not permitted: Firearms, knives, glass containers, balloons, bicycles, skateboards and other skating equipment (including hover boards), large beach umbrellas, lounge chairs, radios, grills or open fires.
Getting Around the Zoo
Our pathways are packed gravel, and our bathroom facilities are handicap accessible. Please note we do not offer transportation once you are inside the Zoo, so we recommend you wear comfortable shoes. The Zoo does have a tram for guests to tour the zoo grounds in comfort. Additional fees do apply for a tram ride.
You may exit and re-enter the park in the same day, just be sure to receive a hand-stamp on your way out. If you do not receive a hand-stamp you will not be permitted back into the park.