Plan Your Visit
Spend the day here at Hemker Park & Zoo, where we've got plenty of room to roam—both for the animals we care for, and for visitors like you. We intentionally designed the park to be as family friendly as possible, making it a fun and memorable place for any day, as well as for birthday parties, family reunions, weddings, workplace gatherings, and other celebrations! We are open May 1 – October 31 from 10 am – 6 pm daily, rain or shine.
Ticket Prices
Child Ticket
(2-12 years)
$18.25
Adult Ticket
$20.25
Senior Ticket
(60+ years)
$19.25
Infant Ticket
$0.00
Daily Happenings
Every day is an adventure at Hemker Park & Zoo! You'll not only see a wide variety of animals up close, but you can experience unforgettable encounters, like these:
Schedule & Pricing
Budgie Seed Sticks
$3.00/Stick
*Mid-May - September 10:00 - 4:00
Giraffe Feeding
$5:00/Person 11:00, 2:00, 4:00
Otter Feeding
$6:00/Person 12:00, 3:00
Rhino Feeding
$20.00/Person 12:30, 3:30
Meet the Animals
We won't give them all away, but here are just a few of the fantastic animals we care for at Hemker Park & Zoo—including our beloved Tio, the only Rhino in the state of Minnesota!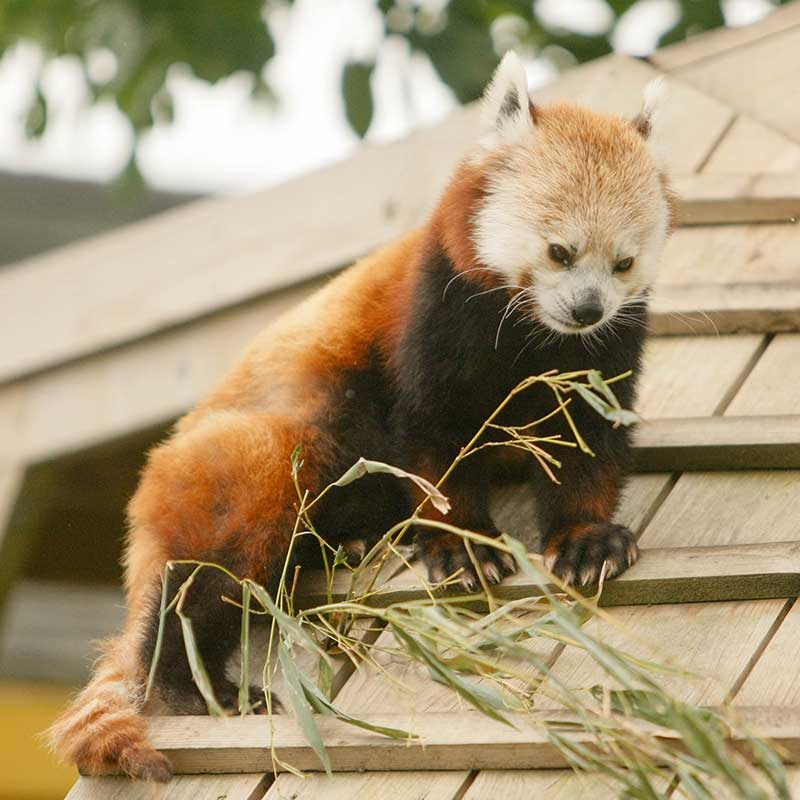 Red Panda
STATUS IN THE WILD
Endangered
DIET
Herbivores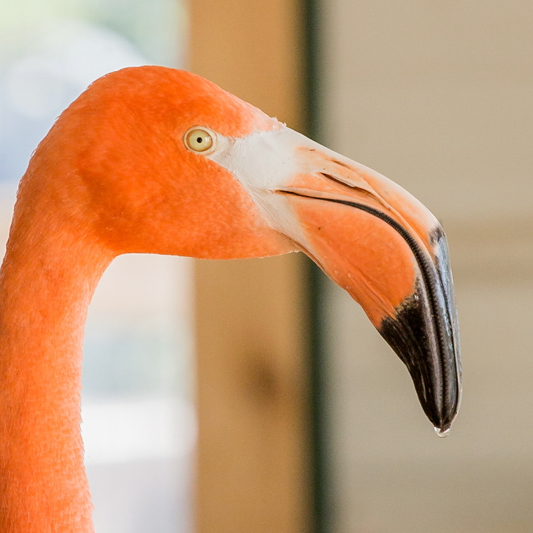 Flamingo
STATUS IN THE WILD
Endangered
DIET
Omnivores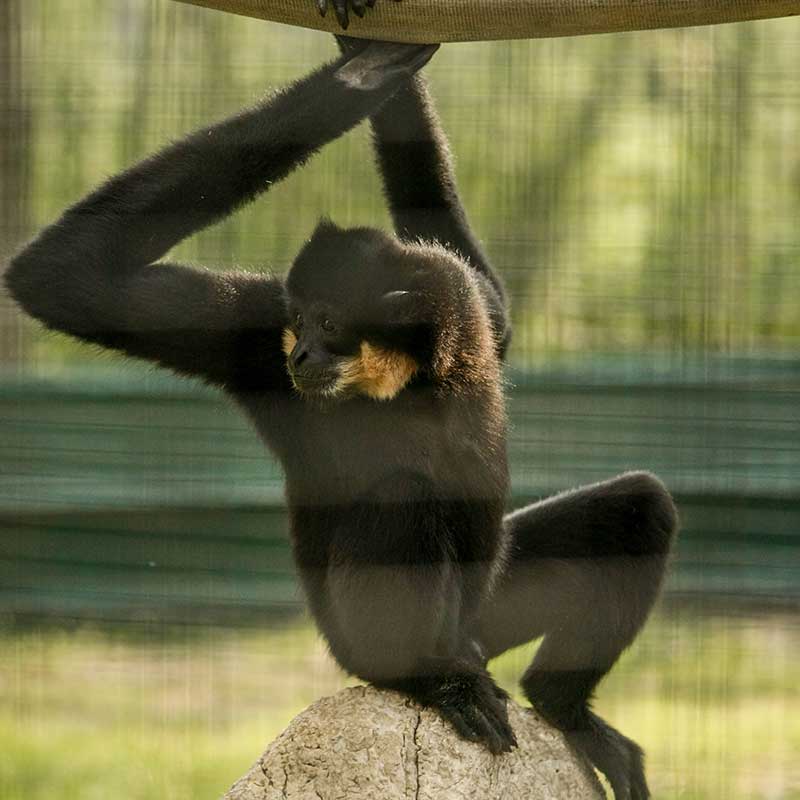 Buff-Cheeked Gibbon
STATUS IN THE WILD
Declining Populations
DIET
Omnivores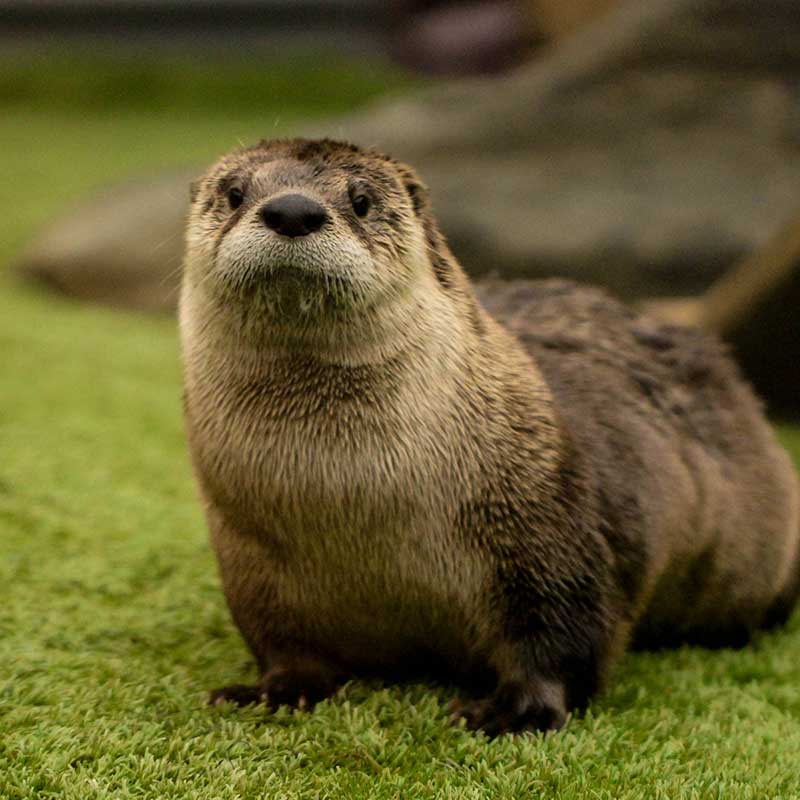 Otters
STATUS IN THE WILD
Endangered
DIET
Carnivores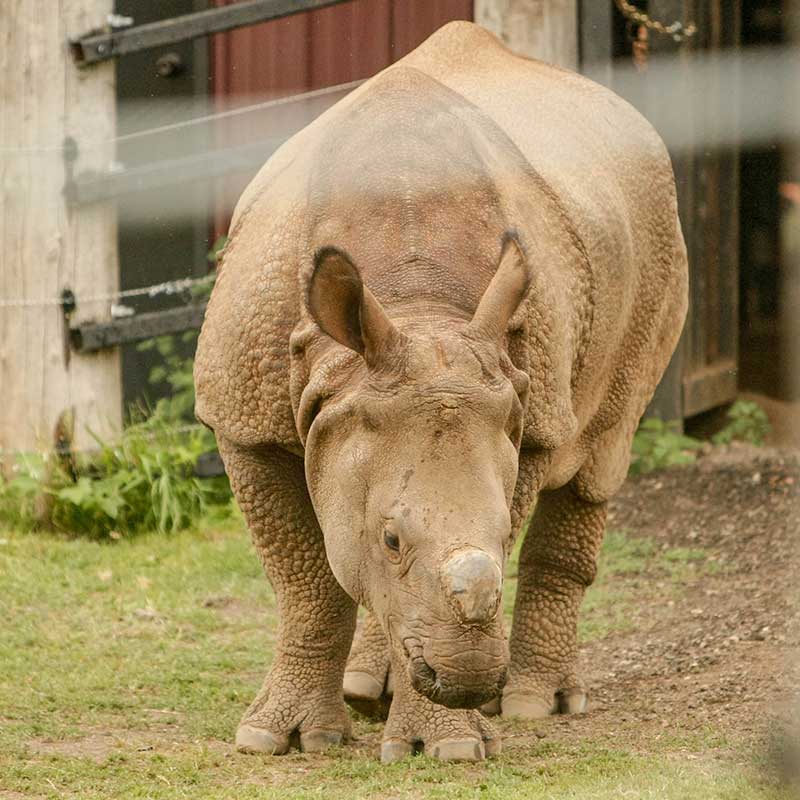 Rhino
STATUS IN THE WILD
Endangered
DIET
Herbivores
Bighorn sheep
STATUS IN THE WILD
Endangered
DIET
Herbivores