At Hemker Park & Zoo, we're as passionate about education as we are about animals. Our mission is to help "educate the young and old" by providing people with fun and fascinating animal experiences.
Go behind-the-scenes with educators and zookeepers and meet the animals up close!
Enjoy an unforgettable private two-hour guided tour through the Hemker Park & Zoo grounds.
Information on field trips and Hemker Park & Zoo's year-round in-school educational initiative.
A unique way to learn about and experience zoo animals at your school, organization or home.
Educational Programs
Look, Listen, Touch…And Learn!
We believe hands-on experience with real, live subjects is the best the way to learn. That's why, under the leadership of professional educator Anne Blenker, we have developed numerous unique educational programs, both at the zoo and off site, that are engaging as well as informative.
Schedule & Pricing
Budgie Seed Sticks
$3.00/Stick
*Mid-May - September 10:00 - 4:00
Giraffe Feeding
$5:00/Person 11:00, 2:00, 4:00
Otter Feeding
$6:00/Person 12:00, 3:00
Rhino Feeding
$20.00/Person 12:30, 3:30
Meet the Animals
We won't give them all away, but here are just a few of the fantastic animals we care for at Hemker Park & Zoo—including our beloved Tio, the only Rhino in the state of Minnesota!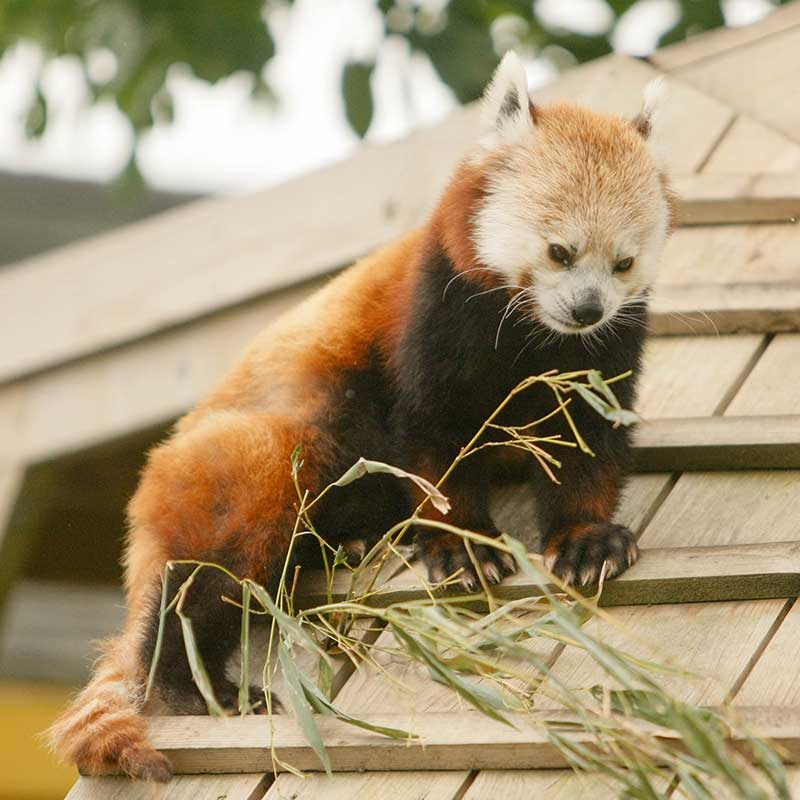 Red Panda
STATUS IN THE WILD
Endangered
DIET
Herbivores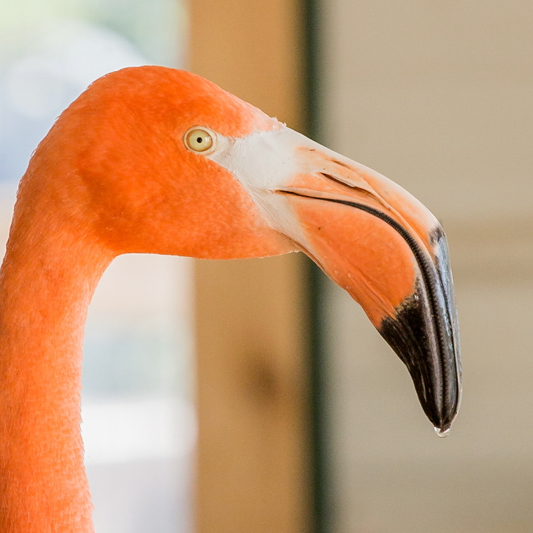 Flamingo
STATUS IN THE WILD
Endangered
DIET
Omnivores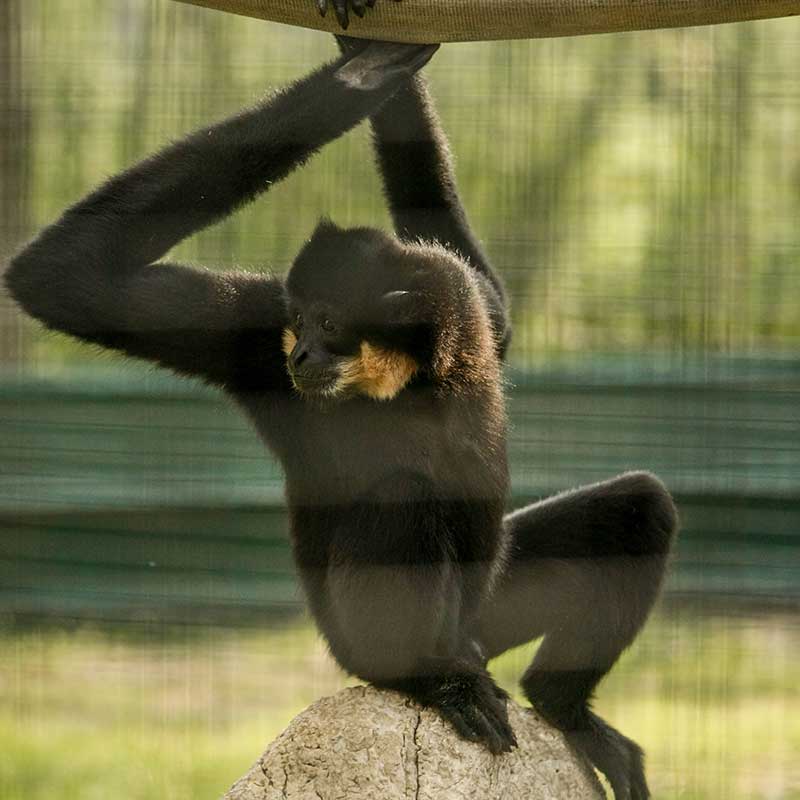 Buff-Cheeked Gibbon
STATUS IN THE WILD
Declining Populations
DIET
Omnivores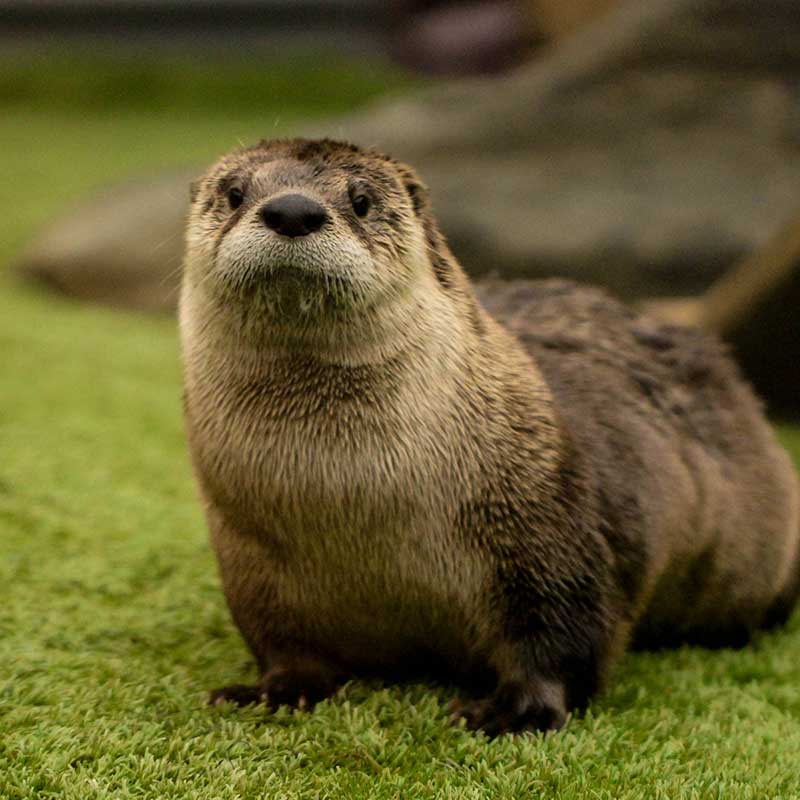 Otters
STATUS IN THE WILD
Endangered
DIET
Carnivores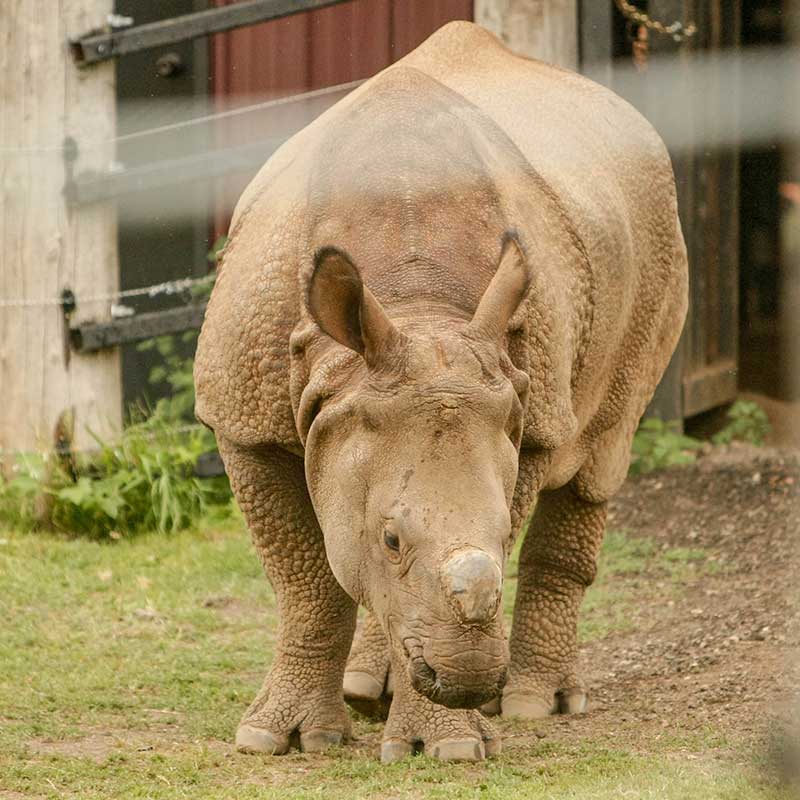 Rhino
STATUS IN THE WILD
Endangered
DIET
Herbivores
Bighorn sheep
STATUS IN THE WILD
Endangered
DIET
Herbivores